Just one set up & you can now print vouchers, invoices, sales order, purchase orders, etc from Tally On cloud.
Do you want to know how?
Just scroll down & follow the below three steps :
Step 1: QZ tray & Java Installation
i. Sign into TOC user Panel
Your connection will show waiting status and later it will show connection status as QZ- Tray client is not installed or running, please click on the button on right to download the client & install

ii. Click on download QZ-tray client & install it. (Screen 2)
iii. In case Java is not installed, you will get Pop Up of Java is Required Download now?
Click on Yes (Screen 3)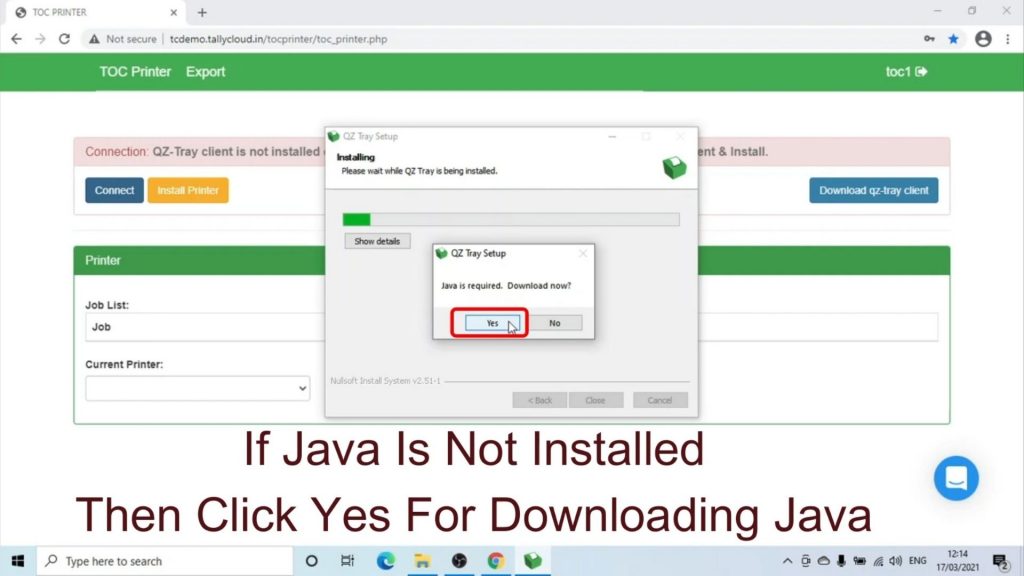 iv. A new window will be opened up > Scroll down & click on the latest release (Screen 4)

v. Once downloaded > Click on install Java
vi. As soon as Java & QZ Tray both are installed > click close
Step 2: Printer Installation
i. Click on Install printer (Screen 5)
Note: This set up is to be configured only once
ii. Click on Connect > you will get pop up of Action Required > Tick mark the check box of Remember this Decision & click on allow (Screen 6)
Your connection status will change to QZ- Tray connected fine. You are ready to Print (Screen 7)
Step 3: Printing
i. Select your Printer from the Current printer Drop Down (Screen 7)
ii. Open Remote Desktop Connection (RDC) & Connect your Tally now
iii. Enter your URL and log In with the same credentials used in the user Panel (Screen 8)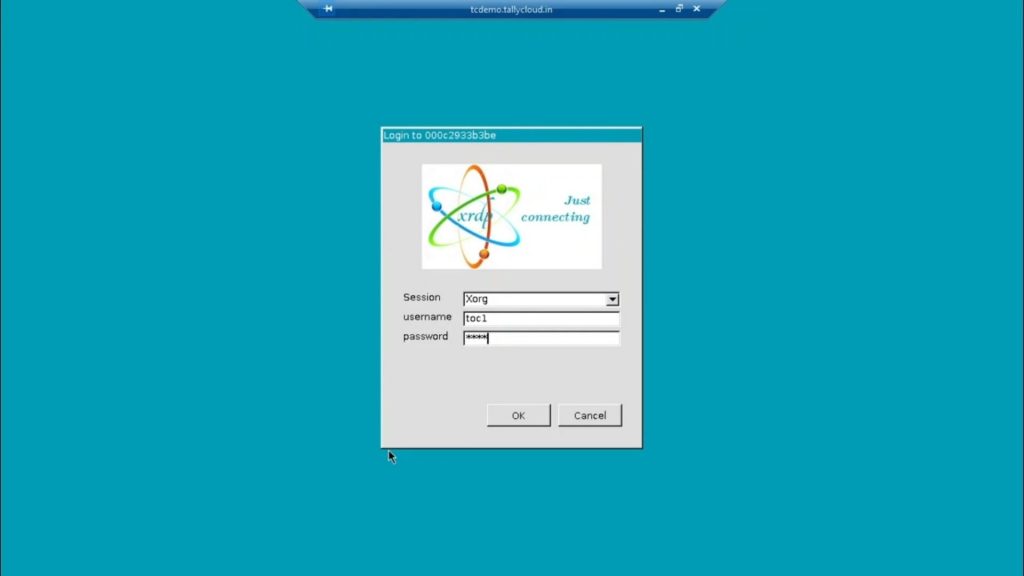 iv. After opening Tally, Select the record that you want to print & give the print command
v. Select the printer that is related to your username & press enter.
You will soon get your printed record.
Note: During the Printing process, you will get the name of the document in the Job List & as soon as your record is printed Job list will become empty.
Remember: TOC panel should always be logged In throughout the process.
For more Tally on Cloud Technical Support connect below :
Call us : 9512360094 | 95 | 96 | 88 | 7573973327 |
Whatsapp : 9375239225 | 9512360094 | 95 | 96 | 88 | 7573973327 |
Email us : support@enjayworld.com